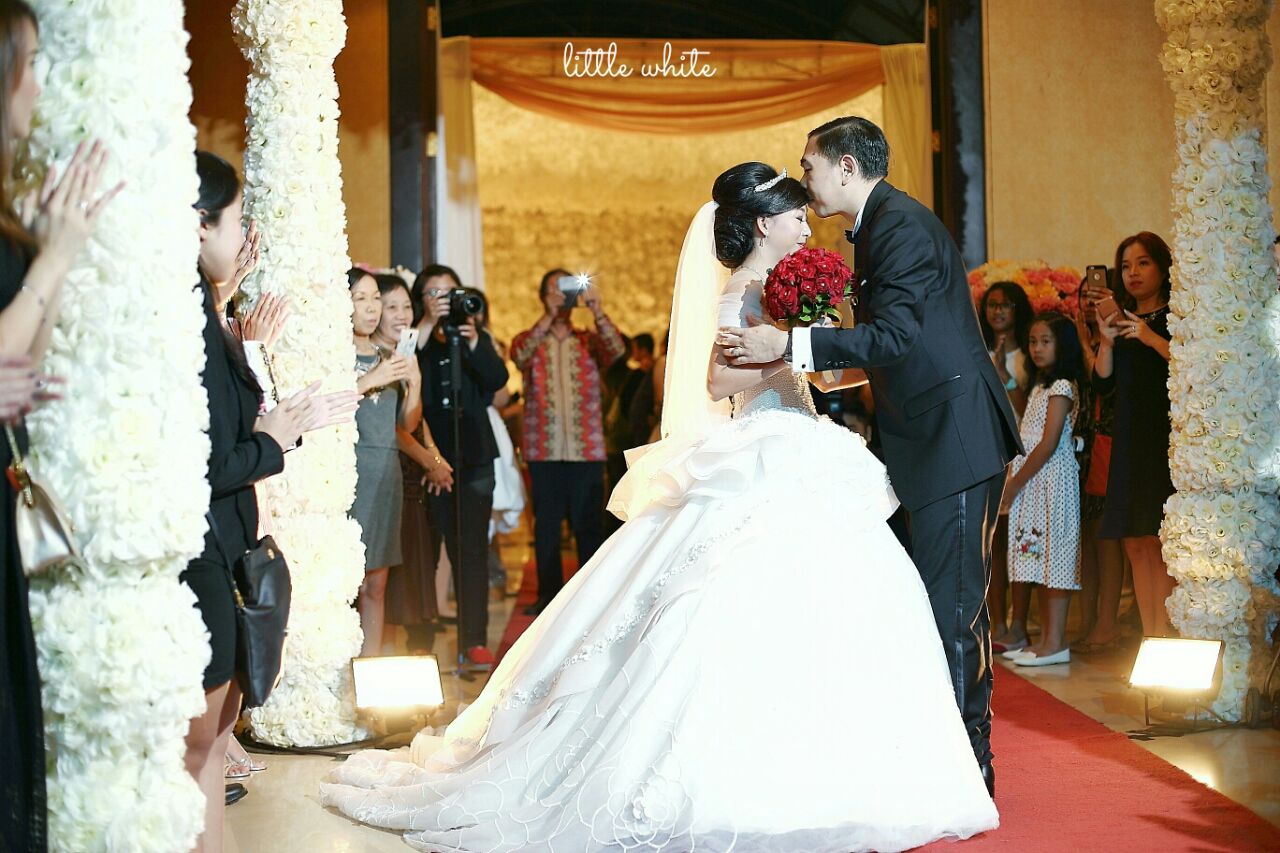 Diawali dengan lagu "Dreams Come True (Canon in D version)" Steven sambil membawa bunga berjalan dari panggung pelaminan menjemput Angelina yang menunggu di gasebo, setelah memberika bunga, mencium kening Steven menjemput Angelina bersama ke pelaminan Grand Eastern Ballroom.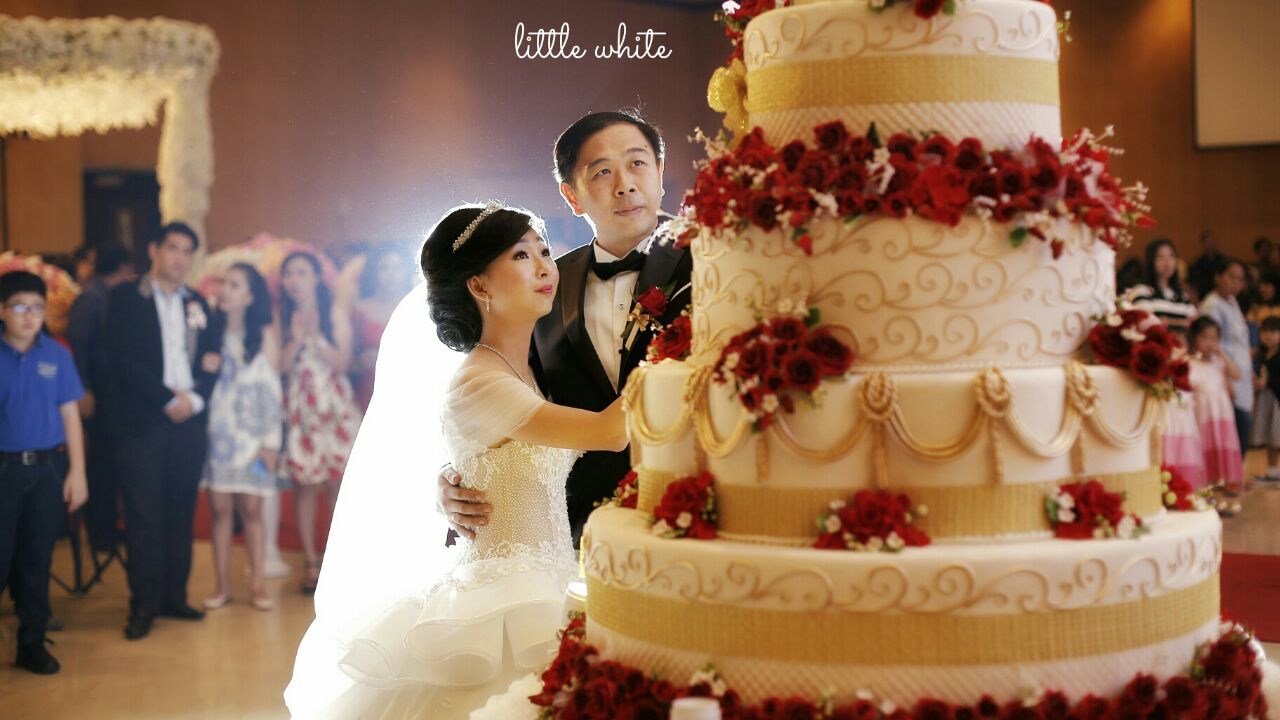 Sesampai di pelaminan, kedua mempelai memotong kue pengantin, dan menyerahkan tanda terima kasih kepada kedua orang tua dengan suapan kue.
Usai doa makan yang dibawakan oleh Pdt. Andrew Thea, para tamu dipersilahkan menikmati makanan, sambil dihibur oleh Willy Music Entertainment dengan lagu-lagu diantaranya:
Trust You – Yuna lto
Kesempurnaan Cinta
Lao Shu Ai Da Mi
Beautiful in white – Shane Filan
Ài shàng nǐ 愛上你()
Aku Cinta Padamu – Yeshua & Elizabeth Tan
Be the One by Jeff Bernat
Xiǎo fūqī 小夫妻 – Joi Cài Chún Jiā 蔡淳佳 & Ocean / Ōu Dé Yáng 欧得洋
Setelah mingle, mereka berjalan menuju panggung dari 2 arah yang berbeda kemudian dilanjutkan dengan wedding kiss, dengan background live lagu "So In Love With You – UNV".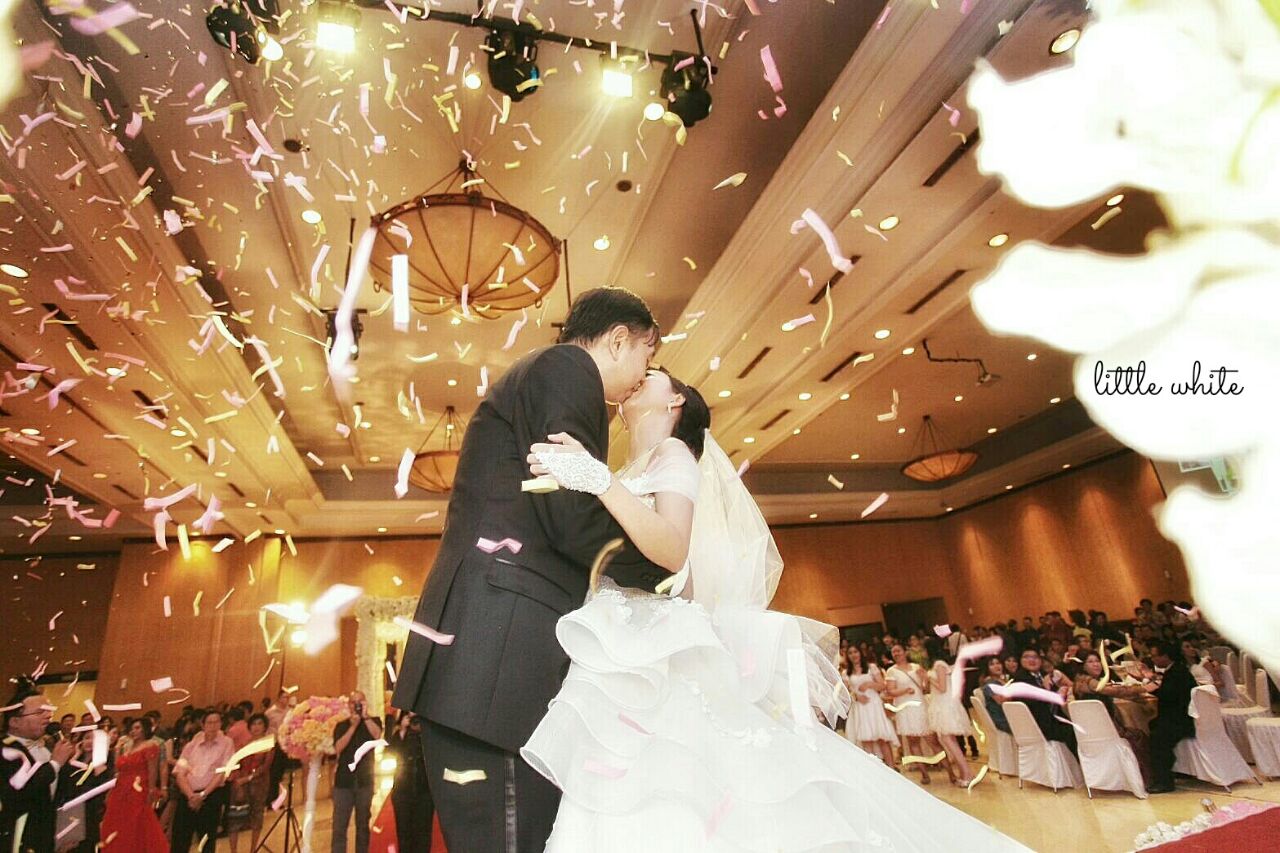 Di akhir acara pengantin Steven yang menyukai sekali character Gundam dan Angelina yang menyukai Rilakkuma melakukan lempar boneka dengan jumlah yang cukup banyak, meramaikan suasana karena banyak yang ingin mendapatkan boneka tersebut.
Thanks to all Supported Vendors:
Wedding Planner: Saturday Event Organizer @saturday.eo
Venue: Grand Eastern Ballroom @grandeasternbandung
Decoration & Wedding Cake: Valentine Decoration @valentineweddingcake
MC: Nodi Rahadian @nodirahadian
Music Entertainment: Willy Music Entertainment @willymusicent
Photo & Video: Little White @little.white.studio @herry.tin2
Wedding Cake: Kopaka Cake @kopakaofficial
Gown: Kopaka Bridal @kopaka.bridal
Make Up: A2 August @agust_a2makeup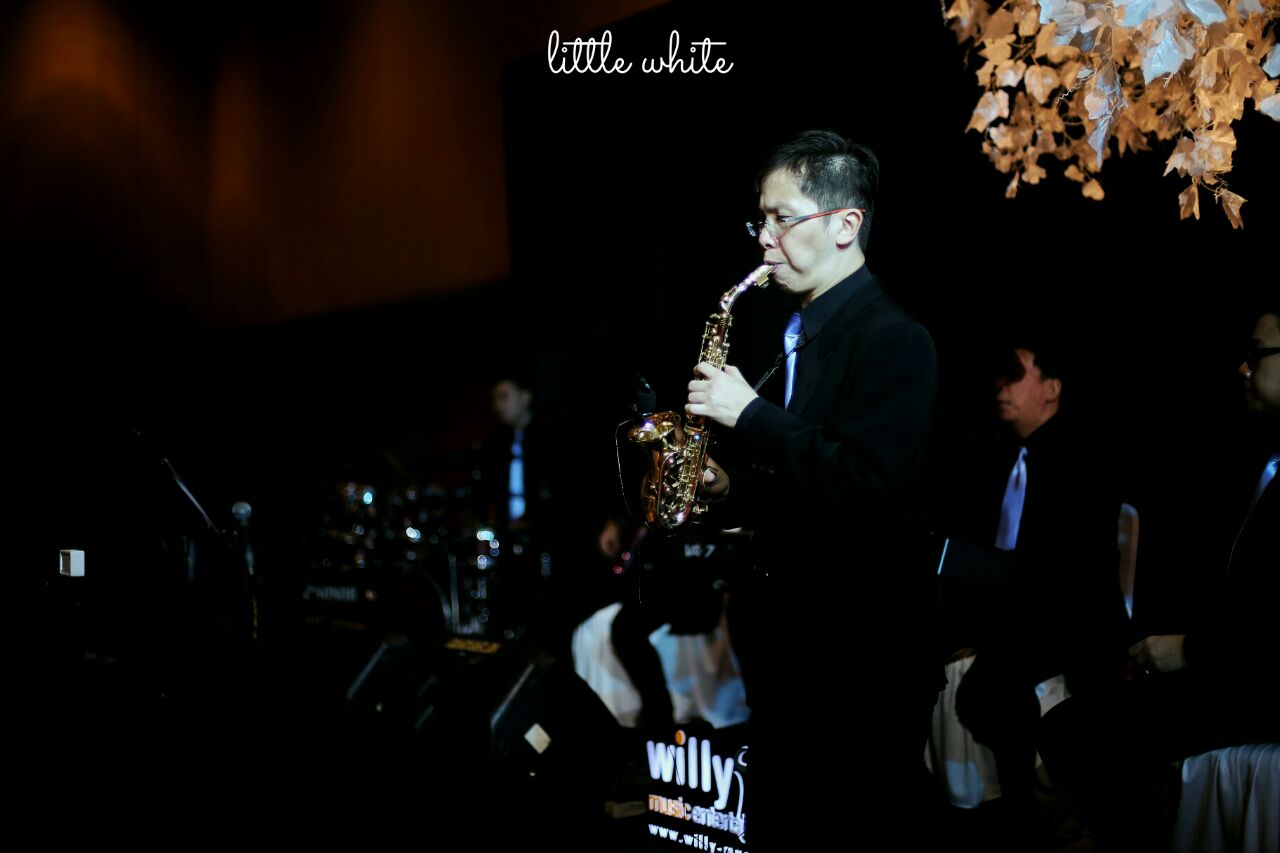 Terima kasih kepada kedua mempelai Steven & Angelina yang telah mempercayakan kami untuk terlibat dalam pesta pernikahan pada malam tersebut. Semoga pernikahannya selalu diberkati Tuhan senantiasa, diberikan anak cucu yang cinta Tuhan.